At 30 Degrees South, you can buy books online about
South African Military
African Military
SA Guide Books
Heritage sites of South Africa
Biographies
Guide Books
South African Humour
South African military poetry
Rugby
South African statesmen
NEW RELEASES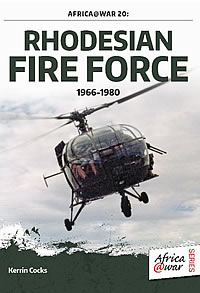 Military History / African Studies
On 11 November 1965, Rhodesian Prime Minister Ian Smith unilaterally declared his country independent of Britain. International sanctions were immediately instituted against the minority white regime as Robert Mugabe's ZANLA and Joshua Nkomo's ZIPRA armies commenced their armed struggle, the Chimurenga, the war of liberation.
ISBN: 978-1-910294-05-5
R195.00 + shipping
Paperback / 72 pages
130 colour & b/w photos, maps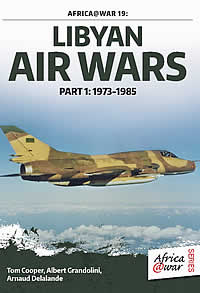 Military History / African Studies
Between 1973 and 1989, various Western powers and Libya were entangled in a seemingly never-ending exchange of blows. Supposedly launched in retaliation for one action or the other, this confrontation resulted in a number of high-profile, even though low-scale, clashes between the Libyan Arab Air Force (LAAF), the US Navy and even the French.
ISBN: 978-1-909982-39-0
R195.00 + shipping
Paperback / 80 pages
130 colour & b/w photos, maps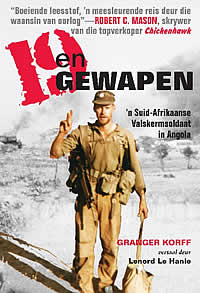 'n Suid-Afrikaanse Valskermsoldaat in Angola
19 en Gewapen is 'n aksiebelaaide vertelling van Granger Korff se twee diensjare in 1980/81 saam met 1 Valskermbataljon tydens die hoogtepunt van die Suid Afrikaanse Bosoorlog in Suid Wes Afrika (Namibië) en Angola.
ISBN: 978-1-928211-68-6
R295.00 + shipping
Sagteband / 376 bladsye
80 kleur & s/w fotos, 4 kaarte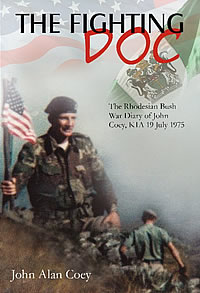 The Rhodesian Bush War Diary of John Coey, KIA 19 July 1975
It is Saturday afternoon, 19 July 1975, next to a dry riverbed in Rhodesia's north-eastern operational area, in a war against communist-backed guerrillas. A Rhodesian combat medic receives an order to descend into the riverbed to attend to two critically wounded troopers, their figures seemingly lifeless on the sand. The whereabouts of the insurgents is not known. As the medic, displaying a red cross, moves in, shots ring out and he sustains a fatal head wound. That medic is 24-year-old American John Alan Coey.
ISBN: 978-1-928211-65-5
R250.00 + shipping
Paperback / 200 pages
35 b/w photos, 1 map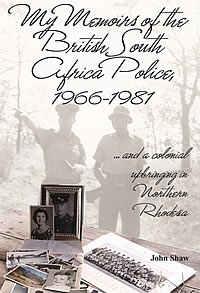 ... and a Colonial Upbringing in Northern Rhodesia
Throughout the author's life in Northern Rhodesia (now Zambia) his father was a member of the Northern Rhodesia Police and the author sets about recording various incidents in the life of a youngster growing up on the numerous towns and police stations at which his father served. The family moved to Southern Rhodesia in 1964. Finalizing his secondary schooling at Chaplin School, Gwelo, Rhodesia, in 1965, the author joined the British South Africa Police (BSAP) in March 1966 and elected to go into the district branch of the Force.
ISBN: 978-1-928211-71-6
R250.00 + shipping
Paperback / 256 pages
80 b/w photos, 2 maps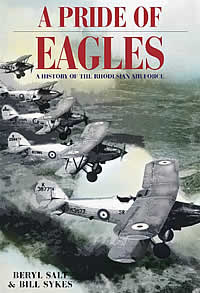 A History of the Rhodesian Air Force 1920–1980
This is the story of military aviation in Rhodesia from the romantic days of 'bush' flying in the 1920s and '30s—when aircraft were refuelled from jerrycans and landing grounds were often the local golf course—to the disbandment of the Rhodesian Air Force (RhAF) on Zimbabwean independence in 1980. In 1939 the tiny Royal Rhodesian Air Force (RRAF) became the first to take up battle stations even before the outbreak of the Second World War.
ISBN: 978-1-920143-73-2
R750.00 + shipping
Paperback / 856 pages
800 photos, 70 diagrams & maps
News Flash
Click on the images below to enlarge