At 30 Degrees South, you can buy books online about
South African Military
African Military
SA Guide Books
Heritage sites of South Africa
Biographies
Guide Books
South African Humour
South African military poetry
Rugby
South African statesmen
NEW RELEASES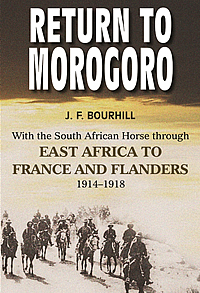 Military History / African Studies / World War I
The past is brought to life in this historical epic about a South African family whose lives collided with the biggest event in history: the First World War. The central theme is the largely forgotten East Africa campaign, but by definition a world war has a wide reach. Five members of one family with deep roots in all four corners of the country, served in three different theatres of war. Their lives on active service are all interwoven and inseparable from the home front. Global events are juxtaposed with everyday life on a farm in the eastern Orange Free State.
ISBN: 978-1-928211-74-7
R250.00 + shipping
Paperback / 256 pages
80 b/w photos, 5 maps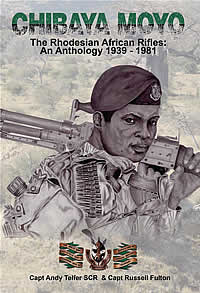 Military History / African Studies / Colonial Conflicts / Anthology
Chibaya Moyo, 'Strike to the Heart' in Shona, is an anthology of stories and anecdotes from those who served with the masodja, the all-volunteer black soldiers of the Rhodesian African Rifles, a proud African regiment that fought with distinction in two world wars, the Malayan Emergency and the Rhodesian bush war.
ISBN: 978-1-928211-95-2
R450.00 + shipping
Paperback / 540 pages
Illustrated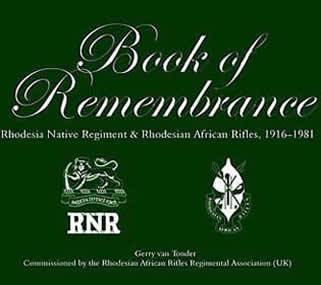 Military Reference / History / WW2 / Bush Wars
Over the years since 1980 when Rhodesia became Zimbabwe, much has been written and recorded about the various regiments that served the country of Rhodesia from the early pioneers in the 1890s, right through to the day that these fine units marched off their respective parade grounds for the last time and into the august annals of history.
ISBN: 978-1-28211-73-0
R550.00 + shipping
Hardback / 204 pages
32pp colour illustrations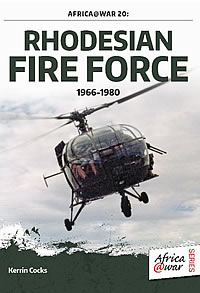 Military History / African Studies
On 11 November 1965, Rhodesian Prime Minister Ian Smith unilaterally declared his country independent of Britain. International sanctions were immediately instituted against the minority white regime as Robert Mugabe's ZANLA and Joshua Nkomo's ZIPRA armies commenced their armed struggle, the Chimurenga, the war of liberation.
ISBN: 978-1-910294-05-5
R195.00 + shipping
Paperback / 72 pages
130 colour & b/w photos, maps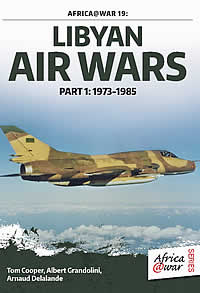 Military History / African Studies
Between 1973 and 1989, various Western powers and Libya were entangled in a seemingly never-ending exchange of blows. Supposedly launched in retaliation for one action or the other, this confrontation resulted in a number of high-profile, even though low-scale, clashes between the Libyan Arab Air Force (LAAF), the US Navy and even the French.
ISBN: 978-1-909982-39-0
R195.00 + shipping
Paperback / 80 pages
130 colour & b/w photos, maps
News Flash
Click on the images below to enlarge
---------------------------------------
Coming Soon
---------------------------------------